Weddings are blessings, and being asked to build a wedding arch is both a privilege and fun project!
The wedding Arch started in March of 2020 (as the Pandemic was growing).  Here is the original sketch: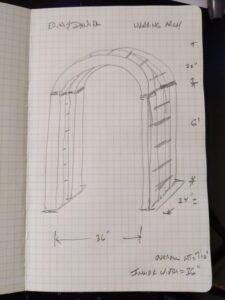 The arch was fabricated from 1×2 pine, left over from a project – almost exclusively recycled wood.  It took shape in a relatively short period of time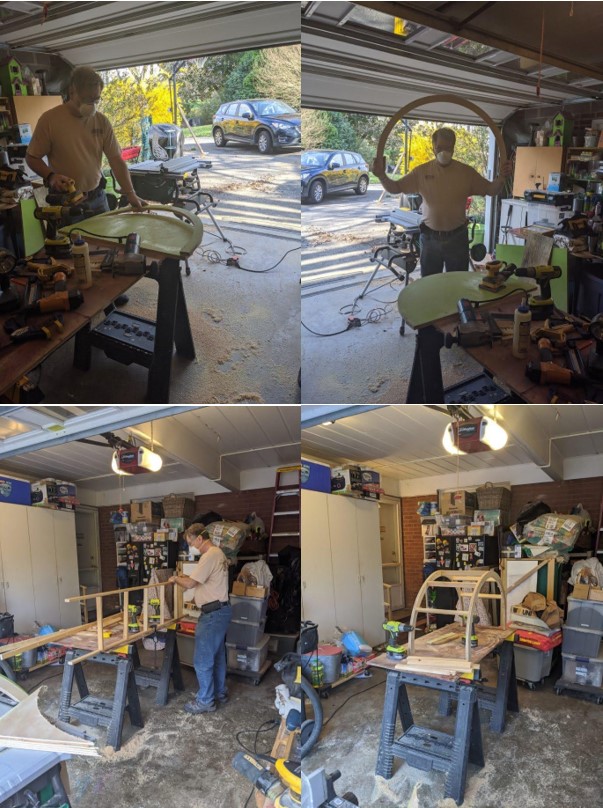 The Arch was assembled in 3 sections plus two planter boxes (one on each side) for stability.  The individual sections were assembled with 1-1/2″ Drywall screws in predrilled, tapered holes.  Titebond Wood Glue and Irwin clamps held everything together until the screws were tightened. (Affiliate Links to Amazon for pricing and description)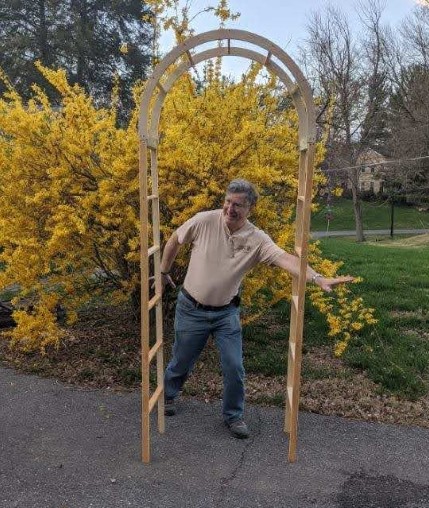 The wedding arch was painted White satin and made an appearance at the first wedding of Mr. and Mrs. Daniel Weinstein in Leesburg Va.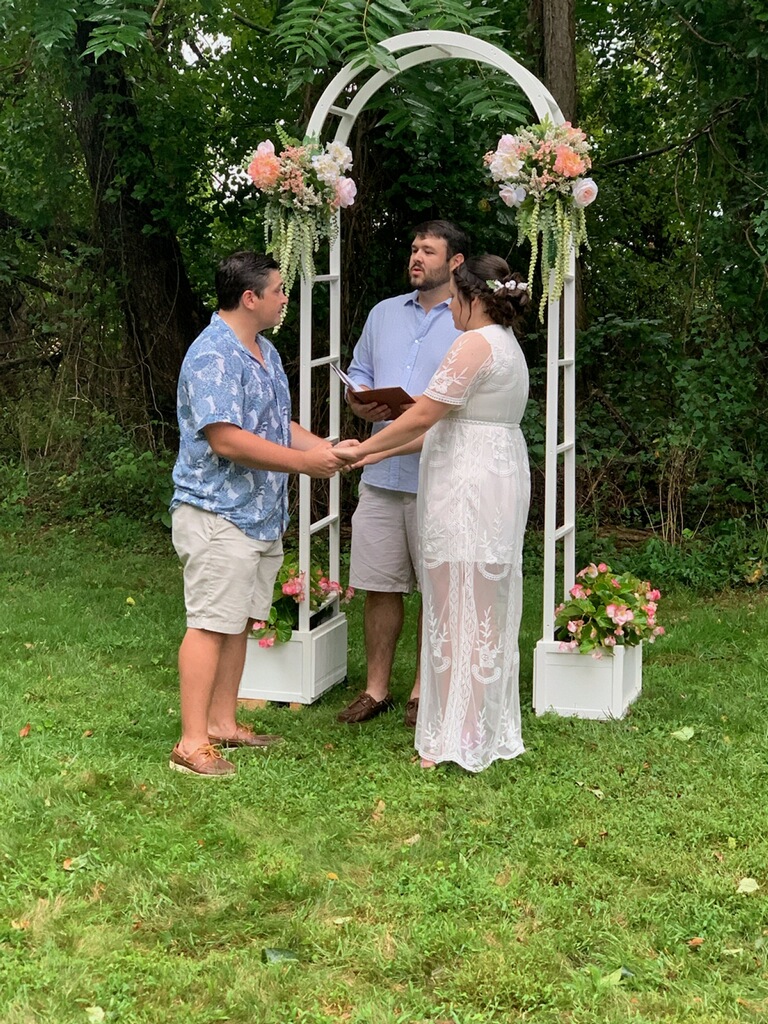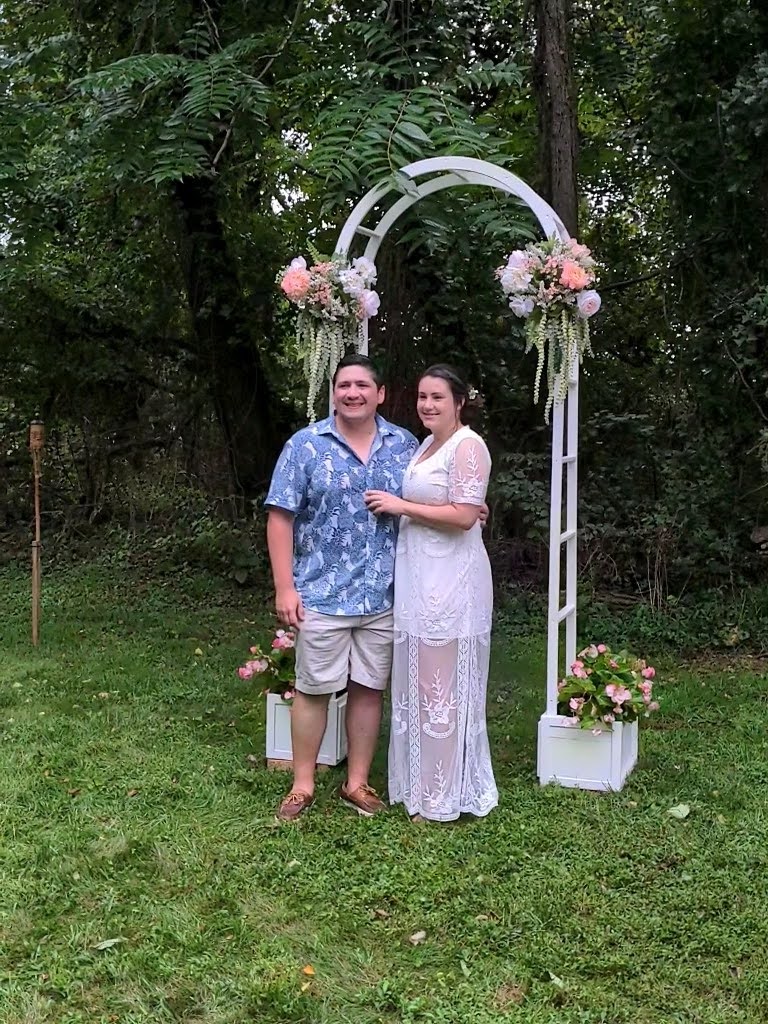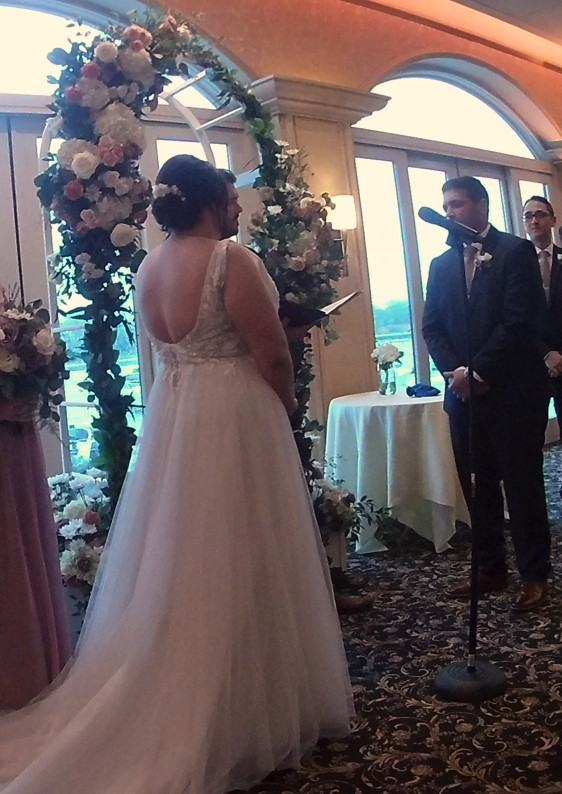 The Arch performed wonderfully, and was adorned with flowers that enhanced it's appearance and function as a backdrop for an amazing and memorable  wedding ceremony!
If you are engaged and looking for an Arch, or a Huppa, I can definitely help you out! Thanks for reading!