My daughter collects Keychains, which gave me a great idea – that they would look awesome in a display cabinet.
For her Birthday I made her a Keychain cabinet out of recycled materials (pallet wood, Pine cutoffs, and a piece of plexiglass for the door).
I found a pallet made of #2 pine, and used it for the case and door frame.
the shelves are adjustable with simple grooves on the cabinet sides, and some have 1/2″ cup hooks for hanging the keychains.
Everything was sanded with 100 and 220 grit sandpaper, and painted her favorite baby blue.
Here is a picture of the finished cabinet: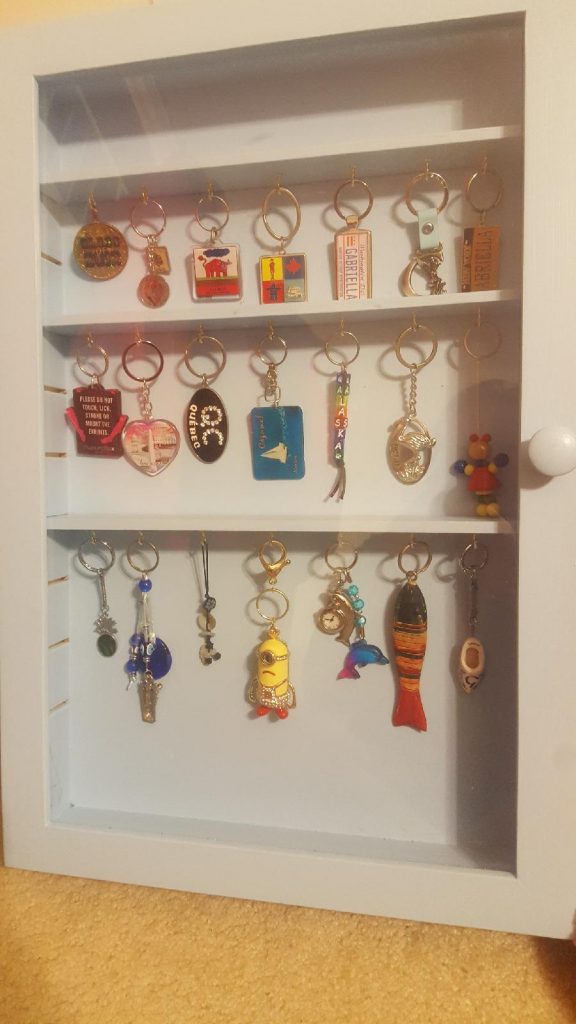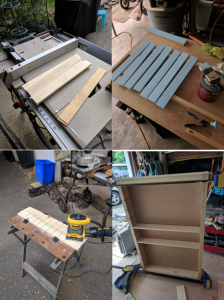 The hinges are simple butt hinges, and the knob is a wooden knob painted to match.  the magnetic catch is a simple one from Amazon (you can order it here).  Of course I put a simple note on the back!
Now my daughter has a unique, Dad-fabricated display for some of the special pieces in her collection.
I hope your projects bring joy into someone's life too!  Happy Woodworking!