Table saws come in many different sizes and configurations.
Light duty portable saws come in 10″ models, and are meant to be placed on sawhorses or a folding stand.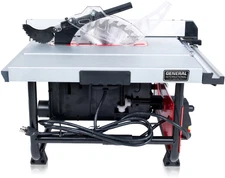 Typical Benchtop Table saw, available on eBay. 
Note: there are "mini" table saws, you can see them on eBay too.  They are usually for craft and hobby work.
Jobsite saws are heavier, with 10″ blades, folding stands and sometimes wheels. Usually 1.5 to 2.5 horsepower.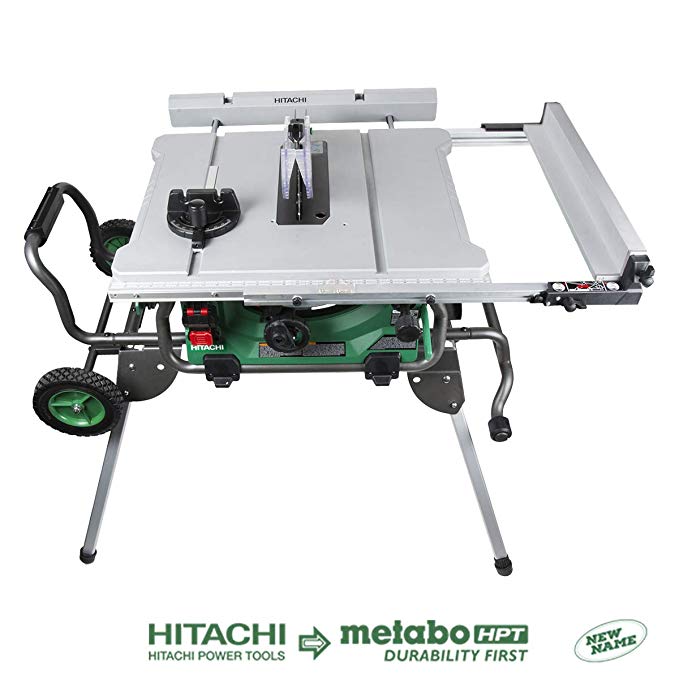 Stationary saws have 10″ or larger blades, larger power draw, and multiple configurations. Fence systems, sliding tables, dust collection, power feeders, stackers, and more are available as options. Cabinet saws may have scoring blades, and additional features for making clean and accurate cuts.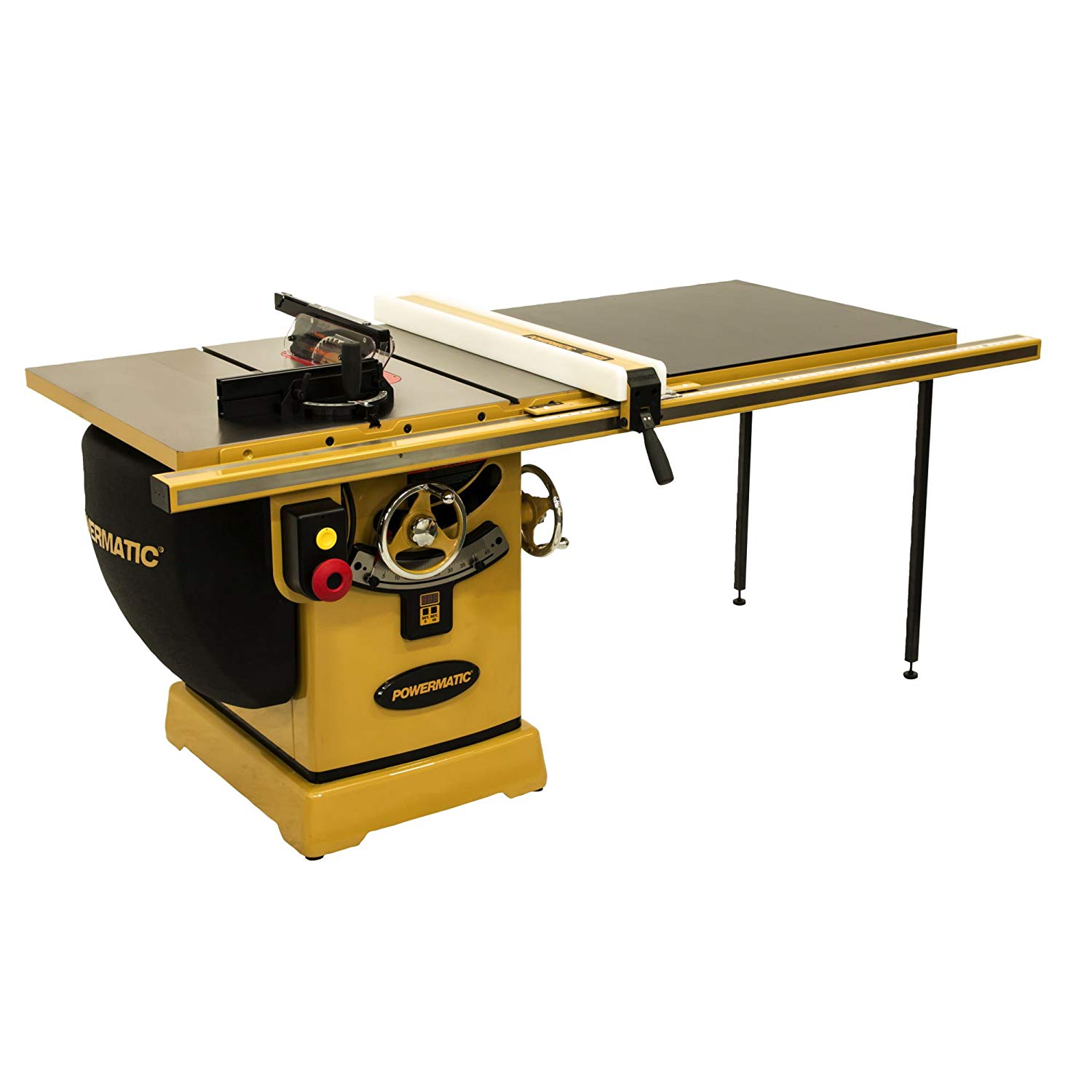 Another way to approach this is based on the work your saw needs to do for you. Is portability important? Do you make a lot of varied cuts? Do you make dadoes or angle cuts? You can configure a stock table saw with aftermarket fencing systems, shop wheels, dado inserts, and more.  Here is a link to popular table saw accessories on eBay, and Amazon.
Some of the newer saws have "slow start", safety stop braking systems, and good connections for dust collection, blade guards, and anti-kickback features.
Buy the right size saw for the job, and you will be getting the best bang for your buck.  The table saw is the woodworkers primary wood cutting tool!
Thanks for the A2A! Fyi – I own a Hitachi 10″ jobsite saw, with a shop-made two stage dust collection system.