There are lots of resources for learning woodworking.
You don't have to apprentice at a shop, you can do it as a hobby. The public libraries have books that you can read on the topic, and free access to computers (for YouTube videos).
You can get free wood from used pallets and boxes, many people are happy to give them away.
This custom Shelf unit was made from plywood I had "left over", and some "oops" paint from Home depot's discount bin. (link oopens to wood project plans on eBay.  You can also get Wood project plans from Amazon.
You can find inexpensive tools (and wood) at yard sales and on-line sites like The Freecycle Network or Craigslist; you can even put out a wanted ad for specific tools.  eBay is a good source for tools as well.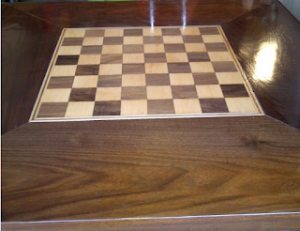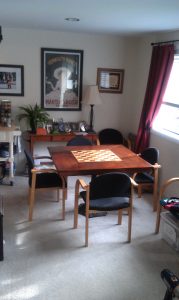 chess table plans on Amazon
You just need to be creative, and find projects that are within the scope of your ability; Just google "how to make a (insert wood project here) from scrap wood".  This works whether you are planning a birdhouse or a coat-rack.
I hope this inspires you to make the journey into the craft! Please post your progress and (shameless self promotion) keep reading The Chenkin Workshop
Best of Luck!